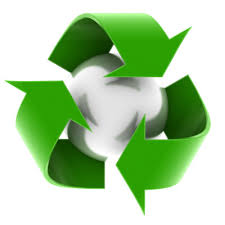 NGO paper examines EU chemical recycling policies
NGO Zero Waste Europe has published a paper outlining the state of play for chemical recycling technologies and policy challenges in the EU.
The potential roll-out of technologies at industrial scale can only be expected from 2025-2030, it says. This, it adds, is an important factor that the European Commission and industry must consider when planning the transition to a circular economy.
"For the sake of policy consistency, it is key that the right policy framework is set up in order to, on the one hand, accommodate chemical recycling as complementary to mechanical recycling and, on the other hand, ensure that the carbon stays in the plastic and is not released into the environment," the paper says.
If plastic is to become a circular material and the toxics are to be phased out, it adds, "maybe there will be no need for chemical recycling to deal with contaminated plastics in a world in which plastics should be designed to be less and less toxic".
On the other hand, it says, "we know that plastics cannot be infinitely recycled and hence a solution for degraded plastics that does not involve downcycling or incineration is worth considering".
Additionally, the lack of a clear legal definition for chemical recycling "invites confusion and risks undermining" both the circular economy and climate goals.
In its mid-century strategy published in June, Cefic says industry will invest in chemical recycling across Europe and transform materials, such as plastics, back into hydrocarbon feedstock while taking care of substances of concern.
In order for the maximum level of recyclable materials to be reused, Cefic says it expects European legislation to ban landfilling and recognise chemical recycling as a valuable waste management option in addition to mechanical recycling and energy recovery.
But, it adds, industry cannot do all of this without support from authorities and citizens alike.
Source: Chemical Watch