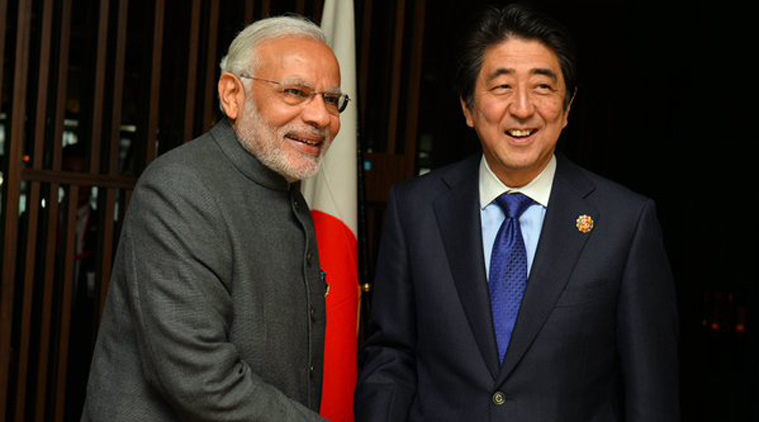 India to see more investments coming from Japan: BMI Research
The Japanese investment in India will continue to rise as the East Asian country is keen to expand offshore investments to generate opportunities for its construction and engineering firms, according to BMI Research.
Prime Minister Narendra Modi along with his Japanese counterpart Shinzo Abe, who was on a two-day visit to India, laid the foundation stone for country's first bullet train project between Ahmedabad and Mumbai.
Japan has given a loan of Rs 88,000 crore at 0.1 per cent interest for the Rs 1.10 lakh crore bullet train project.
"Japan's involvement in India's infrastructure industry will continue to accelerate, as (Shinzo) Abe seeks to expand overseas infrastructure investments to generate opportunities for Japanese construction and engineering firms…," the Fitch group company said in its outlook for India's infrastructure sector.
This expansion will be aided by Modi's 'Make In India' initiative, which has "relaxed or eliminated" restrictions on foreign investment across many industrial sectors, it said.
Japan is well-positioned to become an alternate source of financing and support for infrastructure projects in the country, BMI Research said.
India has a massive infrastructure deficit with planned projects spanning from urban transit and sewerage systems to nationwide electricity transmission and highway networks – all of which will generate contracts that Japanese companies can take advantage of, it said.
BMI Research said it also sees the potential for Japan and India to cooperate on infrastructure development in neighbouring countries such as Bangladesh and Nepal, partly as a way to balance increasing Chinese investment and influence in the region.
Japan is the largest foreign investor in India's infrastructure market by the number of projects, with the Japan International Cooperation Agency (JICA) involved in USD 1.7 billion worth of projects in 2016, it added.
Source: ET