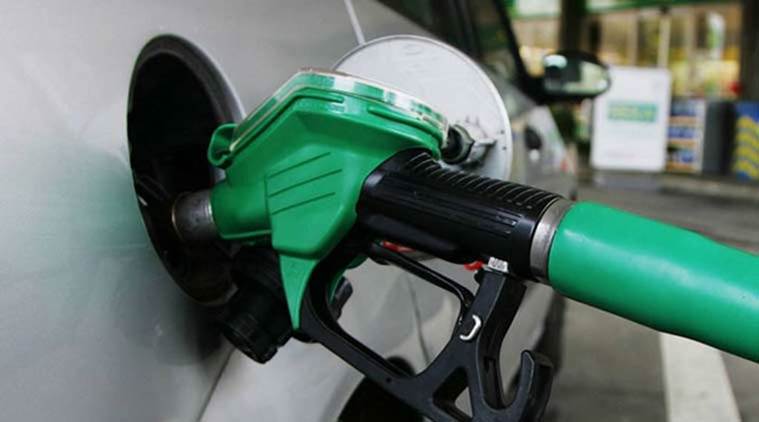 Govt reduces basic excise duty on petrol and diesel by Rs 2 per litre
The duty reduction will lead to a Rs 13,000 crore loss of revenue to the government during the remaining period of the fiscal.
Amid a public outcry over rising fuel prices, the Union government has reduced the basic excise duty on petrol and diesel by Rs 2 per litre with effect from Wednesday.
Prices of petrol and diesel will be proportionately reduced.
The Finance Ministry said the decision was taken in a bid to cushion the impact of the rise in global crude oil prices and to protect the interests of the common man.
The prices have been reduced on both branded and unbranded petrol and diesel. The government pegs the revenue loss on account of reductions in excise duty for the full year at Rs 26,000 crore and about Rs 13,000 crore for the remainder of the financial year.
Following the increase in the international prices of petrol and diesel during the last few weeks, the Retail Selling Prices (RSP) of petrol and diesel at Delhi have risen to Rs 70.83/litre and Rs 59.07/litre respectively as of Monday.
The government said this rise in the prices is also reflected in WPI inflation, which has increased to 3.24 percent for August, as compared to 1.88 percent for July, thus prompting it to act "swiftly".
The cut in excise duty on petrol and diesel will help cushion Indian consumers from the sharp rise in global crude oil prices. Crude prices have jumped more than 10 percent in the last one month and is currently hovering around USD 59 to a barrel.
Pump gate prices of petrol and diesel, which are revised daily in India, are linked to international crude price movements. A cut in excise duty would proportionately reduce oil companies' tax outgo, helping to keep retail prices from rising for retail consumers.
RS Sharma, former Chairman of ONGC told CNBC-TV18 that oil marketing companies (OMCs) will benefit from this decision. DK Sarraf, former Chairman and Managing Director of ONGC said that excise cut will be negative for government revenues but positive for consumers.
Industry body FICCI (Federation of Indian Chambers of Commerce & Industry) said that the move will help control inflation and a signal to the Reserve Bank of India (RBI) to cut rates.
The government, which had raised duties three years back to take away gains arising from plummeting global oil prices, has been criticised for not cutting excise duty despite a sustained rise in fuel prices since early July.
The price of petrol has jumped by Rs 7.8 per litre since July 4, while diesel rates have touched an all-time high after rates went up by Rs 5.7.
Source: Moneycontrol News