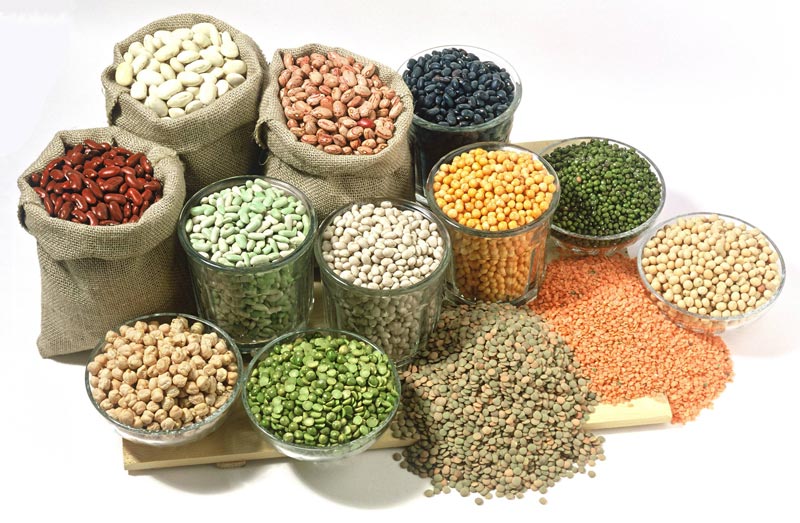 Government removes restrictions on export of all types of pulses
The government today removed export curbs on all varieties of pulses to ensure farmers get remunerative prices as domestic rates have crashed below MSP in view of record production.
Pulses production in India, the world's largest producer and importer, touched an all-time high of 22.95 million tonnes in the 2016-17 crop year (July-June). Moreover, the country imported about 5 million tonnes pulses last fiscal, leading to huge availability in the domestic market and a price crash.
The government is expecting bumper output even this year and it is also sitting on 1.8 million tonnes of buffer stock. The annual domestic demand is around 24 million tonnes.
"The Cabinet Committee on Economic Affairs (CCEA) has given its approval for removal of prohibition on export of all types of pulses to ensure that farmers have greater choice in marketing their produce and in getting better remuneration for their produce," an official statement said.
The decision comes two months after the government lifted ban on export of tur, urad and moong dal, although shipments of these varieties were allowed only through permission from agriculture export promotion body APEDA. Exports of organic pulses and kabuli chana is permitted in a limited quantity.
Briefing media, IT and Law Minister Ravi Shankar Prasad said, "Opening of exports of all types of pulses will help the farmers dispose of their products at remunerative prices and encourage them to expand the area of sowing".
The CCEA empowered the committee headed by food secretary to review the export and import policy on pulses and consider measures such as quantitative restrictions, prior registration and changes in import duties depending on domestic production and demand, local and international prices and global trade volumes, he said.
Export of pulses will provide an alternative market for the surplus production of pulses, he said, adding that it will also help the country and its exporters regain markets.
"It is expected that pulses production will be sustained in the country and our import dependence on pulses will come down substantially," the statement said.
The decision to remove export curbs will lead to integration with global supply chain, helping farmers adopt good agricultural practices and achieve better productivity.
The government said it has taken a number of steps to sustain high pulses production and procured 20 lakh tonnes of pulses directly from the farmers by ensuring minimum support price or market rates, whichever is higher.
Welcoming the move, India Pulses and Grains Association (IPGA) Chairman Pravin Dongre said it will correct price distortions, offer support to pulses selling below MSP (minimum support price) and revitalise the milling industry.
"We believe this step will improve the returns to farmers and potentially open up greater investments in the sector," he added.
Recently, the government had imposed quantitative restrictions on some of the pulses to check cheaper imports.
For the year 2017-18, the government has fixed a target of 22.90 million tonnes of pulses production.
source: ET